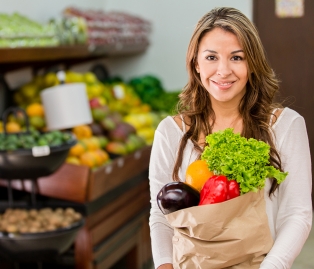 Pregnant women must follow a balanced diet. Physical exercise is recommended. Certain habits, such as smoking and drinking alcohol, must be stopped, as they can affect foetal development.
Women with good nutrition at the point of conception will be better able to withstand the demands of pregnancy.
Folic acid and vitamin B12
Folic acid and vitamin B12 are the first nutrients you should start taking when you want to become pregnant. These vitamins are essential to healthy cell proliferation and division. Taking folic acid supplements before conception also helps the ovocytes mature.
Vitamin D
It is essential that you get enough vitamin D during the pre-conception period and early pregnancy. Among many other functions, vitamin D helps the body absorb calcium and plays an important role in cell division.
Zinc
This mineral with antioxidant properties is an important factor in fertility and reproduction. Getting enough zinc during the pre-conception period will boost your chances of becoming pregnant.
Iodine
Iodine is essential to the healthy development of the foetus, both physically (by promoting its growth) and mentally.