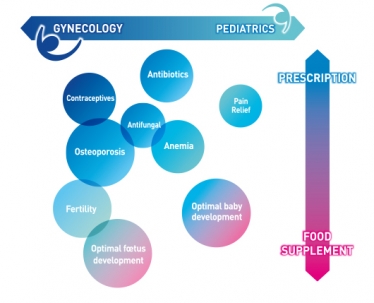 Our portfolio covers a range of different therapeutic areas in the fields of gynaecology and paediatrics. Our products offer significant therapeutic benefits and fall into four categories:
Pharmaceutical products
Food supplements
Medical devices
Cosmetics
Functional foods
Versalya Pharma products are primarily manufactured by the Italfarmaco Group in Europe (Spain and Italy). The Spanish production plant specialises in liquid drugs while the Italian plant focuses on pre-filled syringes and solid drugs.
All our products are manufactured in Europe to the very highest international quality standards. In short, Versalya Pharma's portfolio offers patients and healthcare professionals in Northern and Sub-Saharan Africa and the Middle East a diverse and appropriate range of high quality European pharmaceutical products for women and children.